In this region of the world, summer vacations have already begun. Is it possible to inform your LinkedIn contacts that you're on vacation? When they send you a message, like in Outlook or Gmail. Of course, you can.
Your personal LinkedIn out of office message
You can select the option "Set away message" in your LinkedIn profile. Go to https://www.linkedin.com/messaging/ and then click on the three dots at the top. You will get a dropdown below with the last option, "Set away message."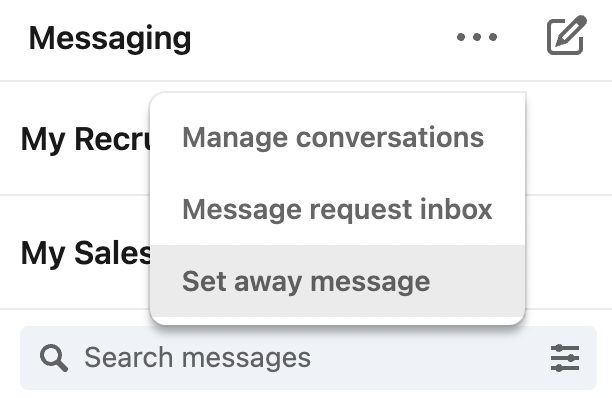 Click on "Set away message," and then the following screen will open: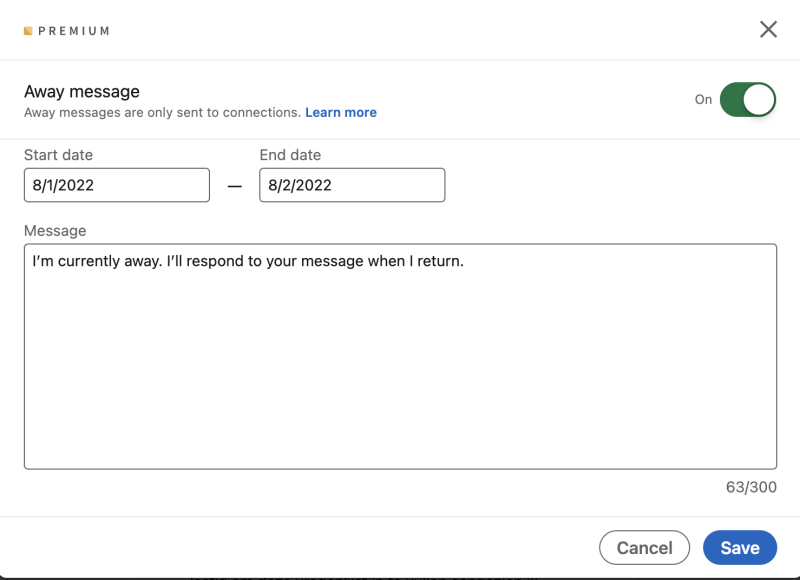 Set the start and end dates below the text (max 300 characters). You probably know what to do.
You'll need to upgrade to a paid version to activate this feature. It doesn't matter which paid LinkedIn version you have. Don't worry; you can free test a LinkedIn premium subscription for one month. They will even send you a reminder seven days before the trial ends.
Your LinkedIn Recruiter Lite/Recruiter out of Office message.
Okay, it's convenient if your network knows you are unavailable. But what if your dream candidate, just after their vacation, thinks I'm going to respond now to the InMail you have sent them?
When you return from vacation, you see that the dream candidate has finally responded to your InMail. Quickly follow up with the candidate. Now, just hope the dream candidate hasn't accepted another offer.
Stop! In LinkedIn Recruiter/Recruiter Lite, you can create an out-of-office. You go to your message box and, at the bottom left, click on your settings wheel.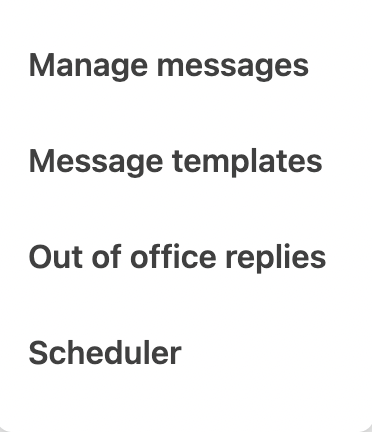 And then, select Out of Office Replies, and the following screen will open. You need to create a short and sweet out-of-office message. Because you only have 200 characters here.